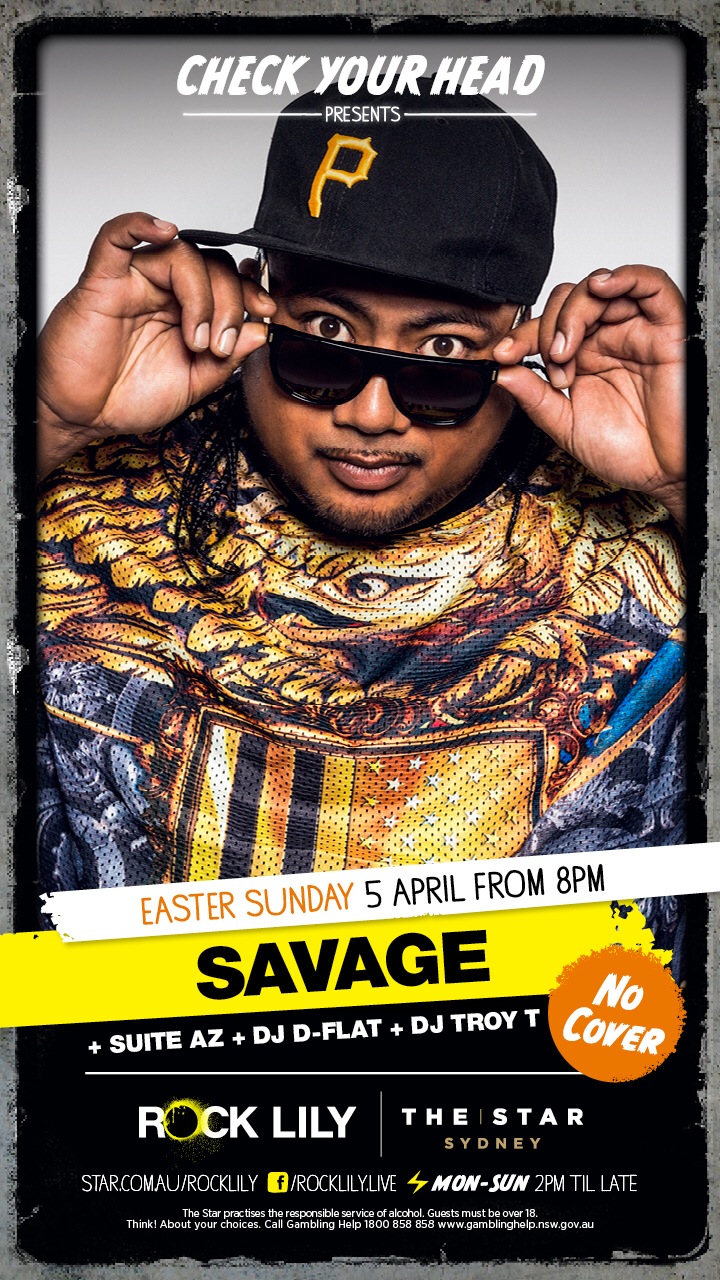 Sunday 8 April from 8pm
The voice behind the triple platinum selling dance record, "Swing", with Joel Fletcher and viral radio smash hit "Freaks" with Timmy Trumpet is local New Zealand legend, Savage. "Freaks" debuted in the Top 10 Singles Chart and at #1 on the Dance Chart, setting Savage up as a platinum star internationally; a big man with a big voice and even bigger talent.
It's no secret that Savage is also a local NZ Hip Hop artist, but it was his recent breakthrough into the global dance realm that championed his third #1 single and turned the local hero into a dominating success worldwide. His new hybrid of bounce, trap and bigroom EDM has relished at the core of the international dance scene, garnering the support of Hardwell, Skrillex, W&W, TJR, VINAI, Bingo Players, Baauer and more of dance music's elite.
Now signed with Ministry of Sound Australia, "Freaks" with Timmy Trumpet is still playing out high rotation on all major commercial radio stations across Australia and was officially a gold selling record less than a fortnight after its official release, with "Swing" peaking at the #2 spot on the official singles chart in Australia.
Check Your Head presents Savage hosted by at The Star's Rock Lily, Sunday 8 April from 8pm. The night also features Suite Az & Troy T. No cover charge.