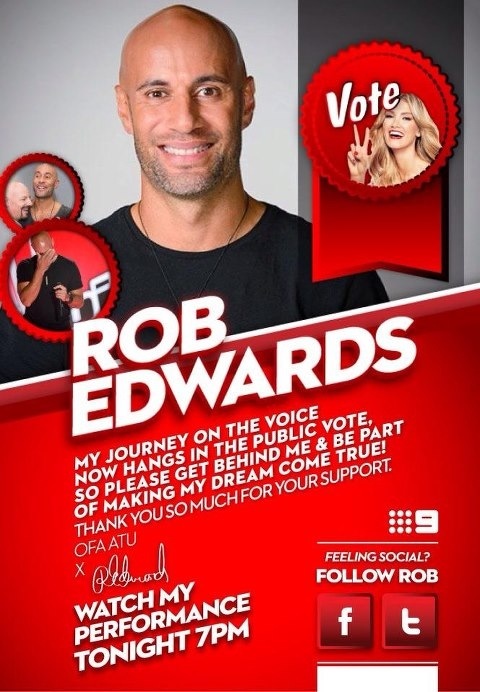 SUITE AZ are very proud of our brother, lead singer and keyboardist ROB EDWARDS, as he embarked on his journey throughout this years season of THE VOICE AUSTRALIA.
ROB is an amazingly talented and gifted singer and musician, and was fortunate enough to share his blessings and love of soul music throughout his time on this years series.
Although ROB EDWARDS did not advance through to the FINALS stage of THE VOICE, all of us here at SUITE AZ HQ are still so enormously proud of him and his willingness to put himself out there to chase his dream. It ain't easy, and still he has been able to establish himself as someone who deserves to be acknowledged as an ARTIST in his own right.
Ofa Lahi Atu / Aroha nui & Massive respect & Love