Monthly Archives:
April 2012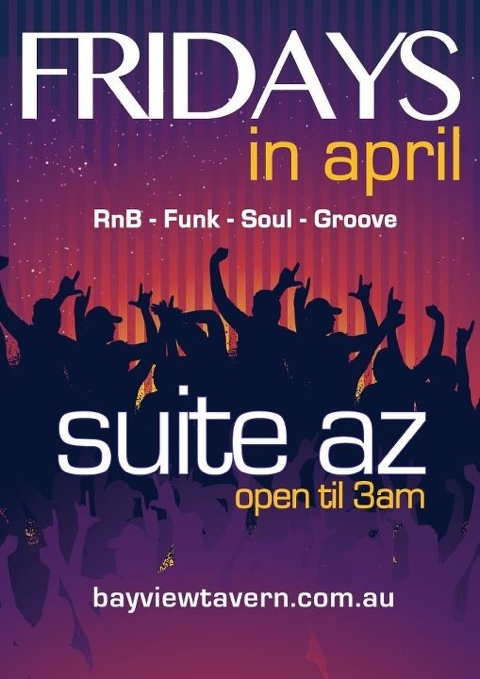 SUITE AZ @ BAYVIEW TAVERN
10PM-1.30AM
166 Victoria Rd Gladesville, NSW 2111
Tel: (02) 9817-2632. Fax: (02) 9817-3062
Email: info@bayviewtavern.com.au
SUITE AZ EASTER LONG WEEKEND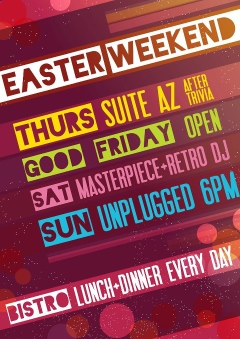 This Thursday 5th April SUITE AZ kick start what will be a massive long weekend at THE BAYVIEW – Free Entry All Night!!!
***GOOD FRIDAY 6TH APRIL @ ROCK LILY (The Star) with SUITE AZ & 'The Check Your Head' Team are joined by Special guest Superstar TIMOMATIC + NACHO POP + DJ NAIKE & DJ KITSCH !!!
9pm-3am – Free Entry All Night !!!